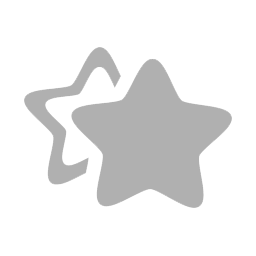 Tools
Happy People Games leverages the power of serious games to address overlooked critical needs in order for students and adults to achieve academic goals and enjoy a fulfilling life. Serious Games use learning and behavior change theories; these are compelling tools that improve usage, motivation, knowledge and confidence.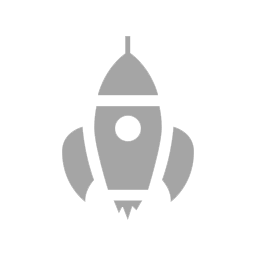 Network
Happy People Games is partnered with leading researchers and educators, and accomplished digital game designers and developers.
About Us
Founded in 2014, Happy People Games, LLC is a serious games company. The Company received a grant from the U.S. Department of Education to research and develop a sexual assault prevention serious game for high school students in 2017. Happy People Games also received a grant from the Eunice Kennedy Shriver National Institute of Child Health and Human Development to research and develop a sexual assault prevention serious game for college students.

Led by Co-Founder and CEO Sharon Wood, the company has assembled and leads a multi-disciplinary team of leading experts in education, digital game design and development, sexual assault prevention, and studies of health behavior change through game technology. The Company is in development of serious games that will improve confidence, that promotes interest in, and generates enthusiasm for, learning and self-exploration.
Sharon Wood is Co-Founder and CEO of Happy People Games, LLC. Previously, Ms. Wood was Founder and CEO of Stone Creek Entertainment which created apps for girls and women. Her Karizmac Luminous™ app was a Top 10 app in 34 countries, empowering girls and women to be confident about their opinions.
Sharon has over 40 years of experience spanning sports marketing, entertainment marketing, marketing to kids and digital marketing, working with leading brands such as Major League Baseball, The U.S. Olympic Training Center, Burger King, Miller Brewing Company, Sears, Nabisco, Pepsi Cola, Frito Lay, MTV and Seventeen Magazine. She has also launched more than thirty video games including Grand Theft Auto, Stacked with Daniel Negraneau, Jeff Gordon XS Racing, Ten Pin Alley, MTV Music Generator, and Adventure Game of the Year, Sanitarium.
Christine Casey, Ed.D., has worked as an educator and school administrator for more than 40 years. Dr. Casey's work was acknowledged by numerous awards, including a Congressional Award from the Congressional Black Caucus. She created a series of curricula that has been downloaded by more than 100,000 teachers for the innovative work of ByKidsForKids. She also created soft skills curriculum for the Office of Disability Education Policy.
Lindsay Orchowski, M.S.,Ph.D., is a Licensed Clinical Psychologist and research scientist specializing in sexual assault prevention. Her work includes more than 15 years of experience developing and evaluating theory-driven and empirically-based sexual assault prevention approaches for youth and adults. Dr. Orchowski has received research funding from the National Institutes of Health, the Center for Disease Control and Prevention, and the U.S. Department of Defense. Her research is presented in more than 75 peer-review journal articles and book chapters. She is the Co-Editor of two books addressing sexual assault prevention, including "Sexual Assault Risk Reduction and Resistance: Theory, Research and Practice" (2018), and a forthcoming volume addressing strategies for engaging boys and men in sexual assault prevention.

Kimberly Hieftje, Ph.D., is Deputy Director at the Yale Center for Health and Learning Games, Director at play4REAL Lab at Yale University, and Research Scientist at Yale University. She created the Game Playbook, that refines behavior change theories and aligns those theories to digital app mechanics. Dr. Hieftje has managed the development and evaluation of video game interventions focused on risk reduction across numerous projects for the National Institutes of Health, CVS Health Foundation, the Women's Research Center at Yale University, and Occulus.

Susan Newcomer, Ph.D. recently retired after 30 years at the Eunice Kennedy Shriver National Institute of Child Health and Human Development (NICHD) at the National Institutes of Health. Dr. Newcomer served as Special Expert in the Demographic and Behavioral Sciences Branch. Prior to the NICHD, Dr. Newcomer was the National Director of Education at Planned Parenthood Federation of America and Project Director at the University of North Carolina. Susan will advise on the health and behaviors work of the organization.

Bena Kallick, Ph.D. is the Co-Director of Institute of Habits of Mind and Program Director for Eduplanet21. Dr. Kallick is a well-known consultant for school districts, state departments of education, professional organizations, and public agencies throughout the United States and abroad. Bena's written work has provided a leading voice in transforming schools for the 21st century. She was formerly on the boards of the Apple Foundation, Jobs for the Future, Weston Woods Institute, and Communities for Learning. Bena will advise on the integration of apps in school environments.